Grease 2 News & Updates
Reporting of news & updates based around the Paramount Picture, Grease 2. For a film that is over 38 years old, we'll try to keep it current with news from the cast, screenings, special auctions, appearances, cast reunions and more!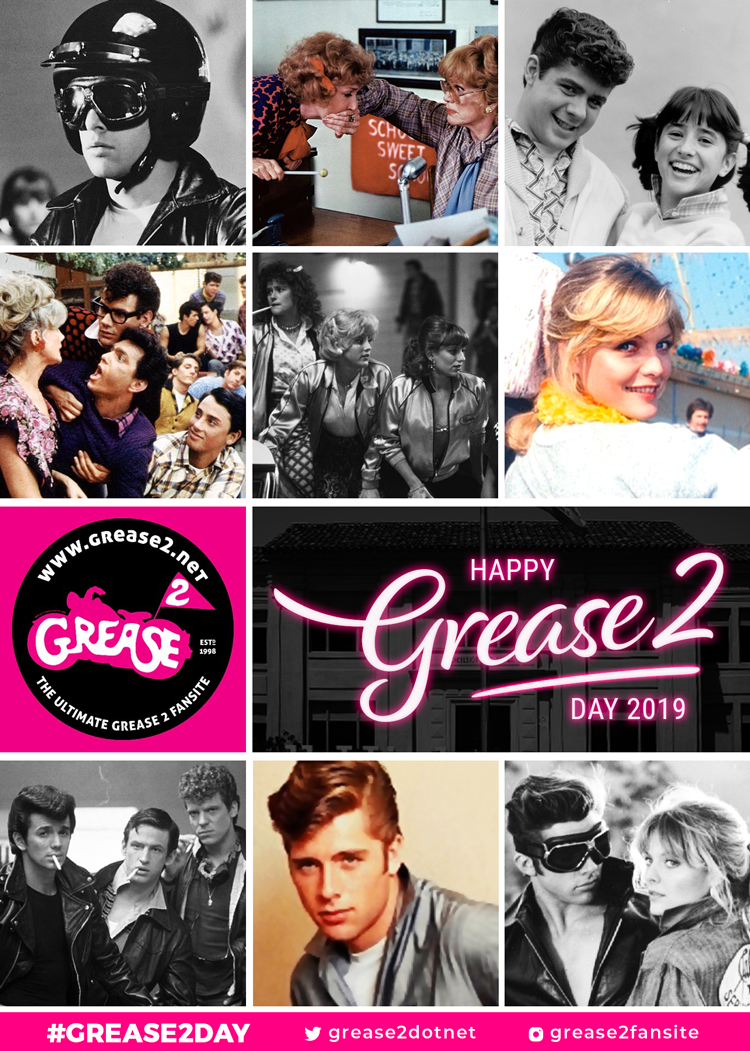 It's Grease 2 Day! Today we celebrate 37 years of Grease 2!
It's with saddened hearts that we say good night to our dear Mr. Stuart, Rest in peace Tab Hunter. Your legacy will live on. From Wikipedia: Tab Hunter was an American actor, television host, pop singer, film producer, and author. He starred in more than 40 films and was a well-known Hollywood star and heart …
Good Night Dear Mr. Stuart, Rest in Peace Tab Hunter Read More »
Happy Grease 2 Day 2018. It was 36 years ago today when our beloved Grease 2 hit the big screens. Opening June 11, 1982, Grease 2 rock & rolled it's way into our hearts and bowled us over. The music and feeling go on forever!