The Real Rydell Campus Tour
Join us on a campus tour of the Real Rydell, Excelsior High School in Norwalk, Ca. The school was the playground for the Grease 2 family. Not only did the school serve as a filming location for the cast and crew, it was also home base for the Grease 2 Production staff and crew. In fact, the school's Administrative offices were used as actual Production offices for the film crew!
As seen in the photos, and the exclusive video tour, we've walked in the footsteps of our beloved Rydell seniors. We visit the famous Auditorium where Stephanie Zinone sings about her Cool Rider to Michael. This inspires Michael to don his leathers and build his very own motorcycle to impress her. We also take a peek inside the cafeteria, which was actually used to feed the cast and crew during filming.
We take you inside Ms. Mason's and Mr. Stuart's classrooms, the first time for our Ultimate Grease 2 crew. Then, we head outdoors to the track and field where Michael has his conversation with Frenchy. And under the bleachers where Michael meets up with Goose to deliver his homework.
So sit back and enjoy a birds eye view of the actual landmark the Real Rydell (Excelsior High School).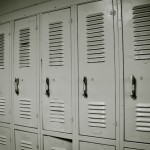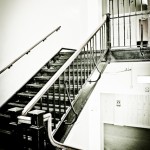 View the Video Tour of the Real Rydell!
We were invited by a representative of the school, to do our very own tour for you all. They gave us the keys to the Kingdom if you will and we were allowed into any classroom that we wanted to go into. After years of classroom closures during prior visits, we were finally able to go inside, and behind the scenes, to give you a insider's peek at our beloved Rydell.