Grease2.net Interview with Louis St. Louis [EXCLUSIVE]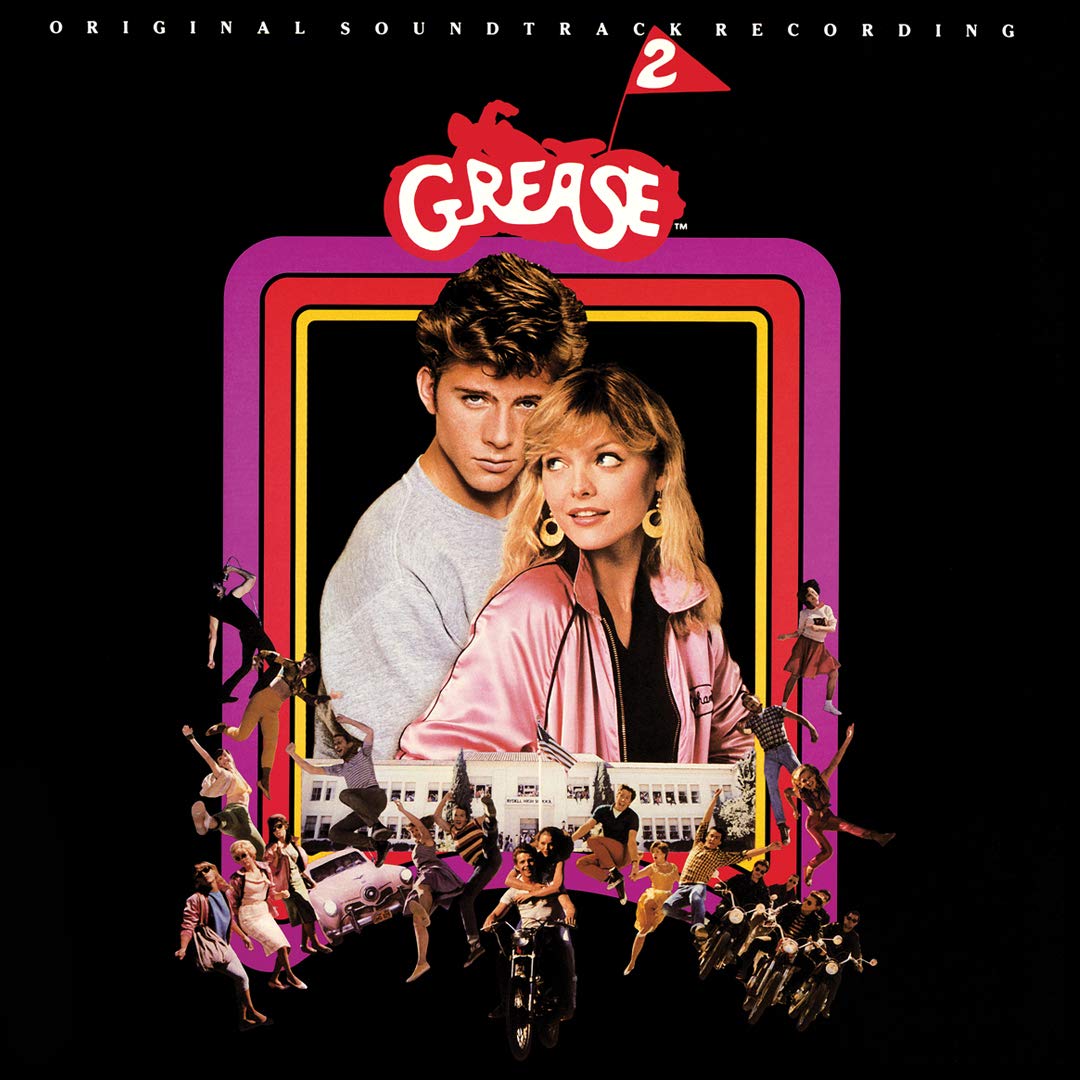 Greasers, this is an extraordinary opportunity to read to the words of Producer, Song Writer, Composer and Musical Arranger, Louis St. Louis. Our East Coast correspondent, Mr. Bishop, was lucky enough to talk with Louis and get his Grease 2 story!
---
Q: How did you first become involved in the world of Grease?
It seems I've always been involved in Grease for the majority of my professional life. I was the Original Music Director, vocal & Dance arranger for the Original Broadway Production with Pat Birch and Tom Moore [Dir]. And it seems to continue so now – as I am represented in the new Broadway revival with my composition Sandy from Grease. I believe that will also be true in a forthcoming revival in London."

I didn't know that Cool Rider was a single in Japan!
Louis St. Louis
Q: As the Grease 2 album producer and musical contributor, which song did you expect to do well on the Billboard charts?
I felt that CHARADES should've had a big chance at a 'chart life' – but I guess it just wasn't in the cards. I still think its a beautiful pop song and Back to School Again, especially because the vocals were from The 4 Tops (legends) but nay.
---
Q: Had you worked with the Four Tops prior to their singing Back To School Again?
No and I was highly honored especially because I too am a native Detroiter and made my very first Demo Recording at Hitsville, the famous Motown Studio.
---
Q: In Japan, Cool Rider was released as a single and the B side contained the Sorority Girls' song Brad. What was the thought behind this combination?
I didn't know that Cool Rider was a single in Japan! – so its impossible to answer this further.
---
Q: What was the most challenging song for you or your team to create for Grease 2?
Well…Cool Rider was a bit difficult to find – but when it was finally sent to me – it just wreaked of Michelle's take on Stephanie. Turn Back was a bit hard. I really love Rock-a-Hula-Luau.
---
Q: Were there any non musical scenes that you felt would have benefited from a song. Were there any songs that didn't make it on the soundtrack?
I'd have to go back and look at the film again – haven't seen it in ages. No.
---
Q: Although the script was written in advance of casting, it seems odd that Lorna Luft was not able to be used more, vocally speaking. If she had her own solo, what do you think the theme of it would have been?
I don't know – need to view it again.
---
Q: Grease, the film, had a two record soundtrack consisting of the main original tunes and background 50's era songs. Grease 2 consisted of one record containing the core film songs, but included no "era" music from early 60's, why was this?
Grease 1 – was a much bigger movie with a huge, massive Soundtrack – if u will.

Cool Rider was a bit difficult to find – but when it was finally sent to me – it just wreaked of Michelle's take on Stephanie.
Louis St. Louis
Q: If Paramount Pictures asked you to participate in an audio commentary for a Special Edition Grease 2 DVD, would you use this opportunity to defend your decisions?
Yes – and I don't really feel 'defensive' per se, but rather frustrated at the time because certain casting choices made for very difficult and restricting work in my dept.
---
Q: Are the politics of film musicals and stage musicals the same or different?
Musicals in of themselves are all the same – they rely and are governed by the art of collaboration – period. No way around it, too many creative factions involved for it to be otherwise.
---
Q: Do you have any upcoming projects that you can tell us about?
Yes ! I'm mostly writing and composing. I have a new Broadway bound Musical for which I've just finished the Score called – Seduction – set in modern day Rio de Janeiro – with a young- very sultry cast written for magnificent voices.
---
Webmaster Notes:
Grease2.net EXCLUSIVE Interview with Louis St. Louis. Thank you sir for your contribution to our site and helping keep your music alive forever!
This interview may not be reproduced for use on any other website or entity. Posted with Grease 2 Cast and Crew Member's / permission, for use at Grease2.net only. © Grease2.net | All Rights Reserved